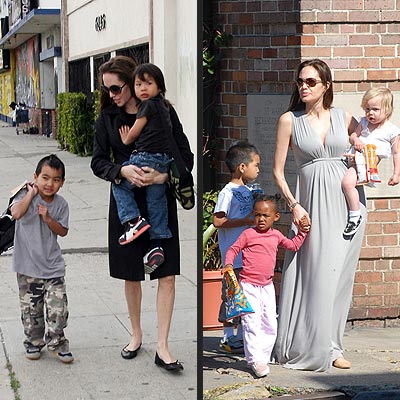 It was reported that Angelina Jolie has checked in a hospital in Nice, France for a rest. Doctors claim that the rest has already been pre-agreed and that the twins and Angelina are fine and doing well.
Looks like she might be set to give birth soon despite other rumors coming out that she is due in August. Angelina's last pregnancy resulted in a caesarian section with the birth of Shiloh, her biological daughter from Brad Pitt. Considering that she is having twins, maybe the couple is apprehensive about the birth and decided to have Angelina checked in early to avoid any complications.
Speculators say that she is having 2 girls. Then again, there are those who say it's a boy and a girl. Apparently, this pregnancy has been the object of so much speculation in the last weeks as the world awaits the next chapter in the Brangelina saga.